Keyboards
I got bitten by the mechanical keyboard bug! Here's my collection...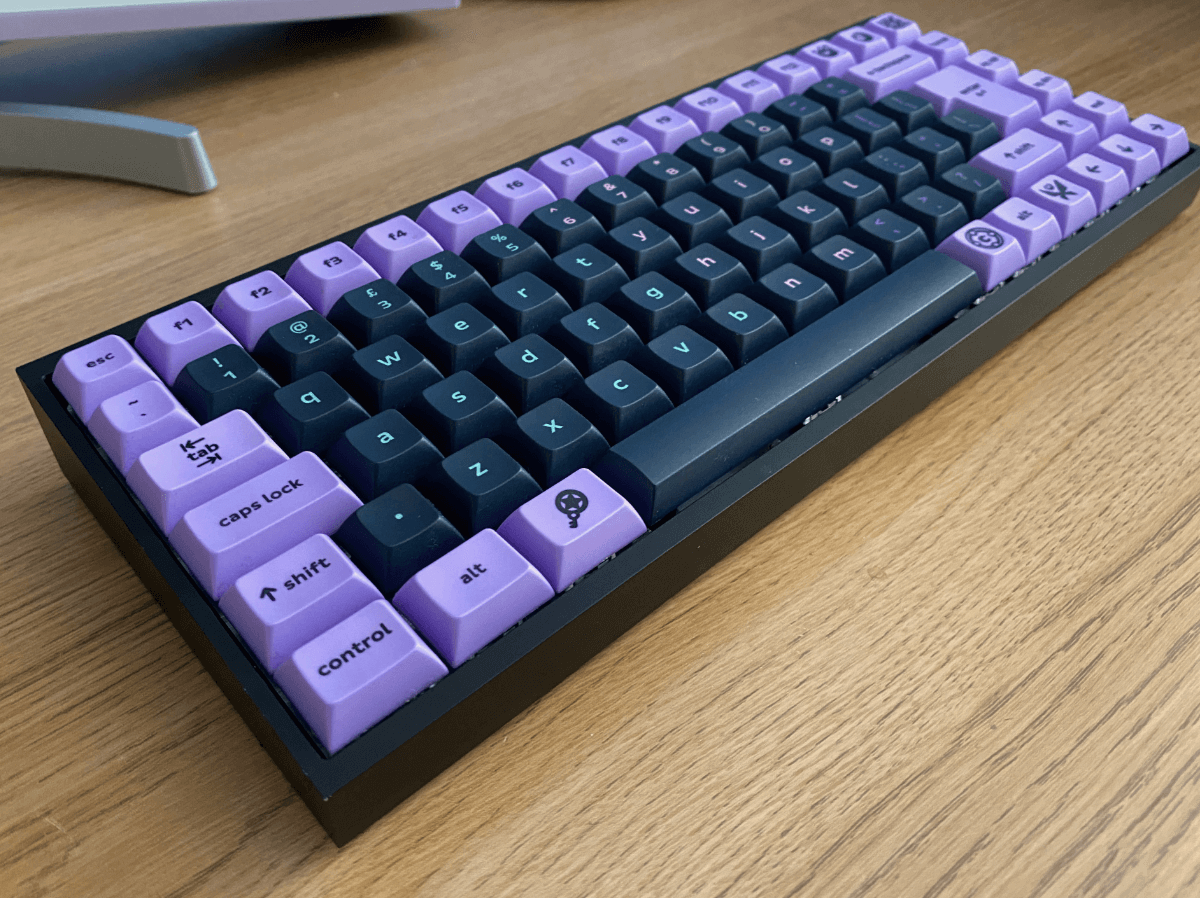 Absolutely obsessed with this keyboard. It's heavy, which means a lot of the sound is absorbed. Keyboards for me are about the look and feel, not the sound - so it's red switches all the way! I would be quite happy using this in an office.
Right now it's wearing Mintlodica DSA Magic Girl keycaps, but I'm waiting for the KAT Space Dust group buy to ship!
ikki68 Aurora x Dreamscape


I got this as part of the Dreamscape group buy as I wanted a light-coloured keyboard - how could I resist those colours?? It's a polycarbonate base, so a bit louder than my Tofu even with silicone dampeners. I put o-rings on the keys which helped a bit. It's wearing DSA Milkshake - the first keyset I fell in love with, and was very excited to get my hands on when it was rerun in 2021.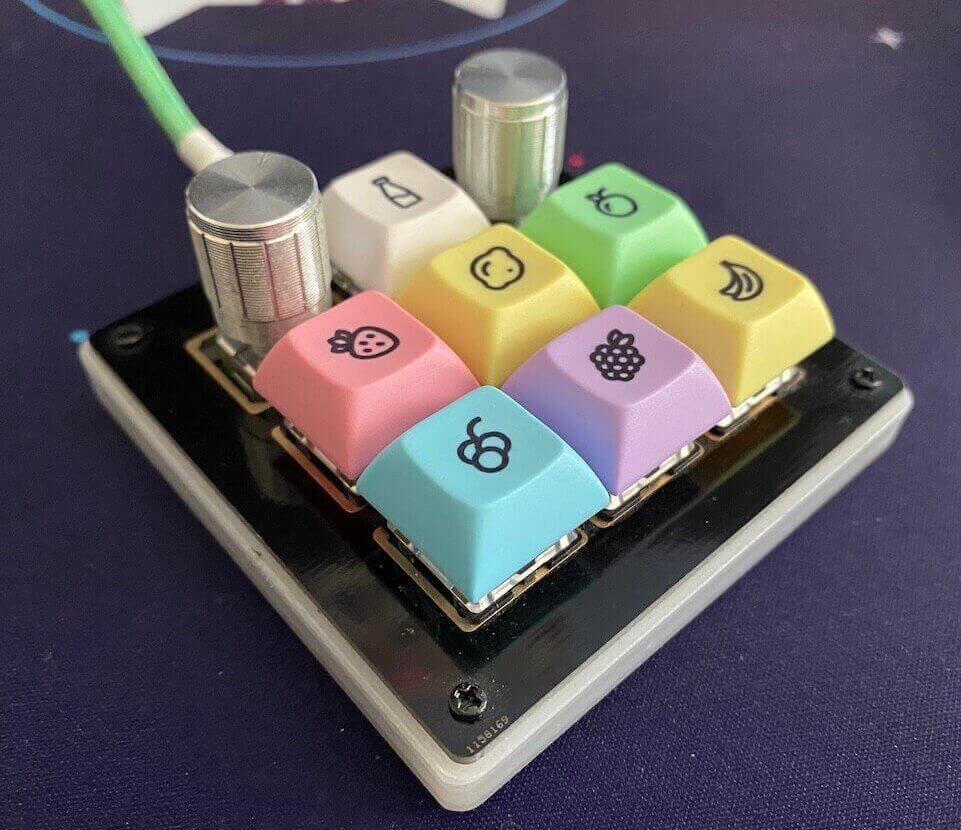 I use the rotary encoder as a volume control knob, but I haven't quite got round to finding a good use for the rest of the keys! I thought it would be useful for shortcuts in Logic, but old habits die hard and I still use the mouse a lot. It was a good starting project to get to grips with soldering, though. It's wearing some novelties from DSA Milkshake.